VOLTA SMART ACCESS CONTROL LOCKERS
Take back control over your storage! Combine the toughest all-welded lockers with powerful, innovative technology. Voltagives you an "easy button" for the administration of lockers. It is perfect for office spaces, healthcare facilities, clubs, schoolsand staff lockers. Leave cumbersome locker management in the past with smart locks that help your users easily complete their tasks.
Backed by innovative features and advanced technology, these access control lockers have the potential to automate mailrooms at educational institutions, corporate, residential, and correctional facilities. These smart storage solutions also speed up pickup and delivery processes for retail stores, restaurants, and libraries. Touchless transactions ensure an absolutely secure chain of custody and safeguard deliveries.
Volta's flexible access options include PIN code, RFID, kiosk, or phone control, whichever works best in your space. Protect your investment in software and technology with an intelligent locker that works every time!
Volta Intelligent Lockers can integrate with your existing access control system, making it a part of your security plan. With this locker, you can easily discover which user is accessing which locker, from where, and when. DeBourgh has partnered with all the top-end lock companies, offering the integration and interface you want with classic DeBourgh strength. Be a part of the evolution of personal storage.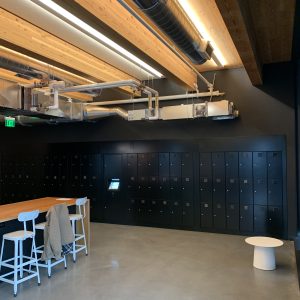 Because they are made with heavy-gauge steel, these lockers are a secure option to keep your packages, gear and equipment safe from unauthorized users. Volta can work as a stand-alone network or be integrated into your existing access control or card system, so managing your lockers is a breeze. You can use your phone to access the lockers or have both options while getting instant and automatic software updates to ensure you always have the latest features. If you experience any technicalissues, our customer support team is available to help you!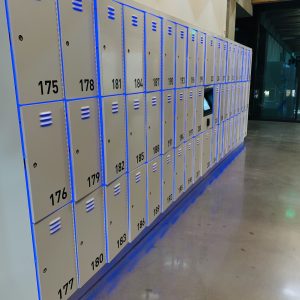 Multiple Size & Configurations
Get the right smart locker for your space by combining the flexible Volta system options and locks that streamlines your workflow. We have many size and tier options available in Volta access control lockers, and you can customize them per your environment's particular requirements. Using the main console locker unit as your base, you can create a fully customized locker system by connecting add-on and ambient units, including small, medium, and large lockers.
Locker Construction
One-piece (Unibody) side frame and locker front
All-welded body with no rivets, screws, or bolts
16-gauge steel end for maximum durability and 18-gauge intermediate partitions
Standard double panel door
Four-sided continuous door strike for maximum security and strength
State of the Art Powder Coat Finish
Cloud Hosted, RFID, PIN, Phone Access, Payments, Accessibility Recommended
On Premises, RFID, Accessibility Recommended
On Premises, PIN, Phone Access, Accessibility Recommended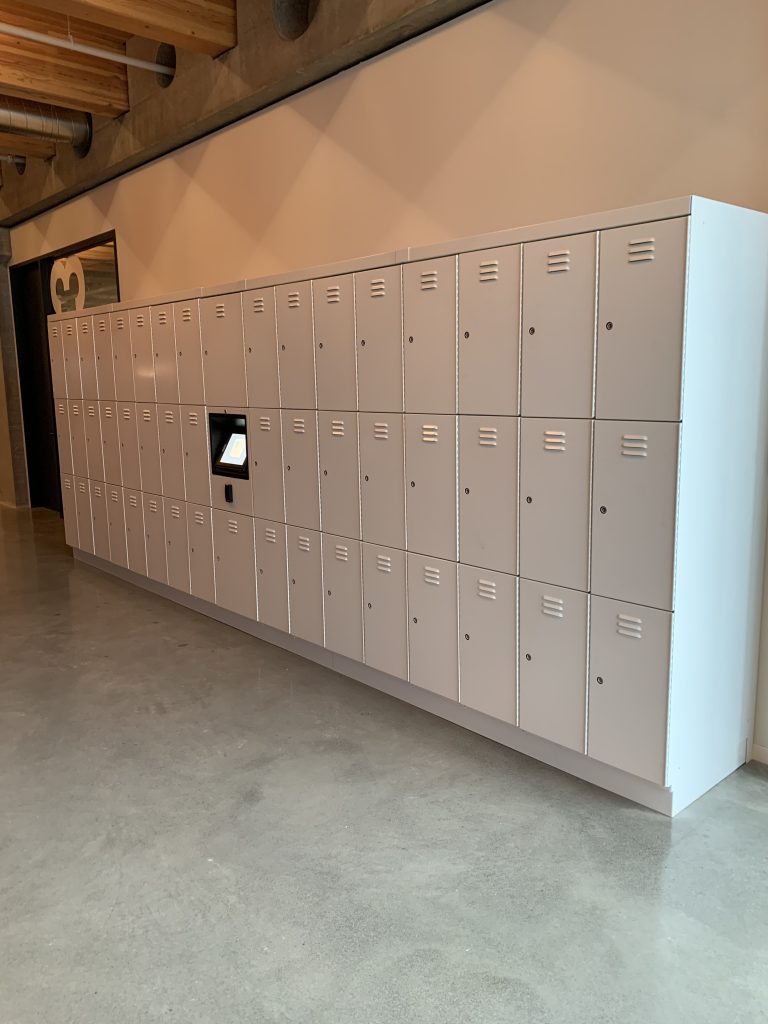 Sizes
| | | |
| --- | --- | --- |
| Width | Depth | Door Height |
| 12 | 12, 15, 18, 22, 24 | 12, 15, 18, 20, 24, 30, 36, 48, 54, 60, 72 |
| 15 | 12, 15, 18, 22, 24 | 12, 15, 18, 20, 24, 30, 36, 48, 54, 60, 72 |
| 18 | 15, 18, 22, 24 | 15, 18, 20, 24, 30, 36, 48, 54, 60, 72 |